Ahoy, me hearties.
Welcome to our band of seafaring scallywags.
"Some called us the 'Sea Peoples'. Others call us the 'Scourge of the Sea'. I knew us as brothers.
But the moment we laid eyes on the gold...aye, our pillaging hearts knew it was every pirate for himself."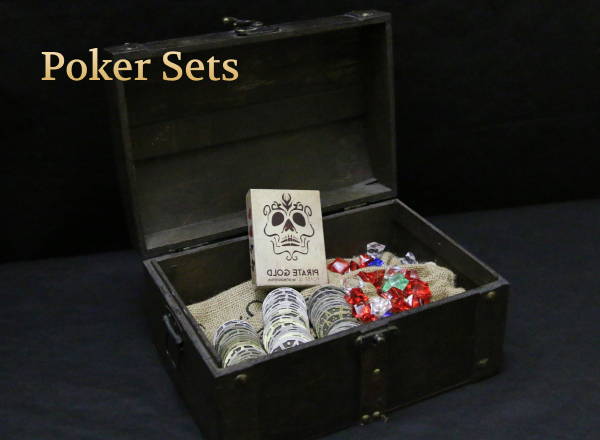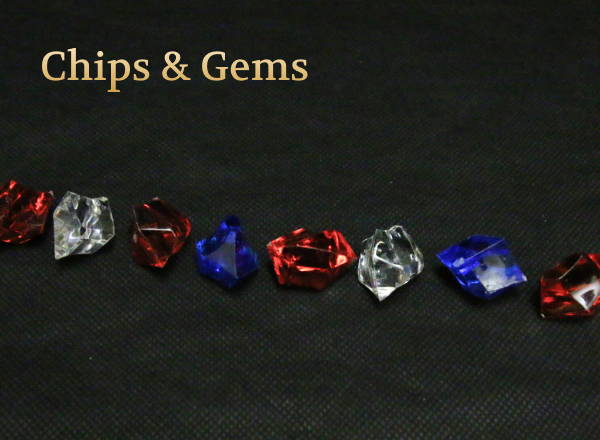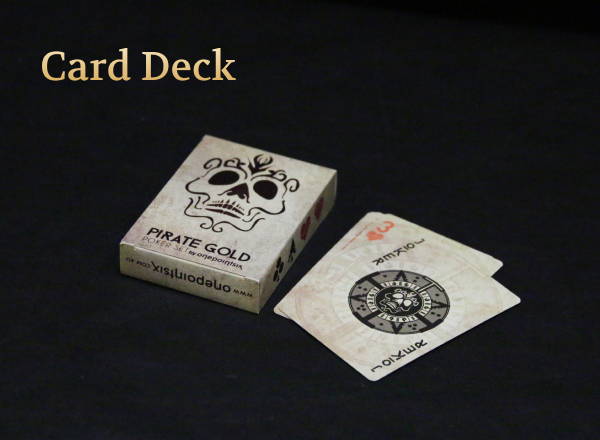 • Birthdays & Bucks Parties
• Impress your poker crew with a unique twist to your poker nights
• Exquisitely designed with vintage details that add to immersive gameplay
• A unique, novelty gift for friends and family
• Durable and easily transportable for great fun anywhere
• Way more fun to play than a boring ol' poker set
"If it is treasure you seek...a pirate you may be."
Looking for more? Aye, A pirate is born to plunder. With this game, many a scurvy sea dog has made bold moves. But craftiness - aye me hearties - that is what truly sets us apart from mere landlubbers.
Yo-ho and fistful of luck be with you!
"Thank you again for providing us with such a great product that I'm sure would also cure scurvy!!! (Don't quote me on that though). I wish you all the best, and look forward to my newest poker chips set!   Fair Winds to Ye!!!!"

Bill
(unofficial Captain) – USA
"I purchased the large set for my husband and he loves them! The weight is satisfying and noise they make while playing is amazing! They add another layer to playing poker! I highly recommend the set!"
"I have regular poker games at my house and I stumbled across the sets a few months ago and picked up a 100 piece set. I love them! We use the 100 piece set as the highest denomination for a full game or the 100 piece set by itself for a quick game!"

Get exclusive deals, offers and updates from ye captain!