Ahoy, mateys! Explore our Pirate Gold Poker Collection
100 Piece Set for Beginner Pirates (Scallywags!) and a 500 Piece Set for the Full Experience (Arrrr! Seadogs!).
SALE: Bulk Bounty Offer! Add any item to one of these sets and get up to 50% off. For a limited time only, while stocks last.
The Only Pirate-themed Texas Hold'em Poker Set In The World
• Custom designed in Melbourne, Australia by Industrial Product Designers

• Made by Texas Hold'em players for players

• Successful crowdfunding campaign on Pozible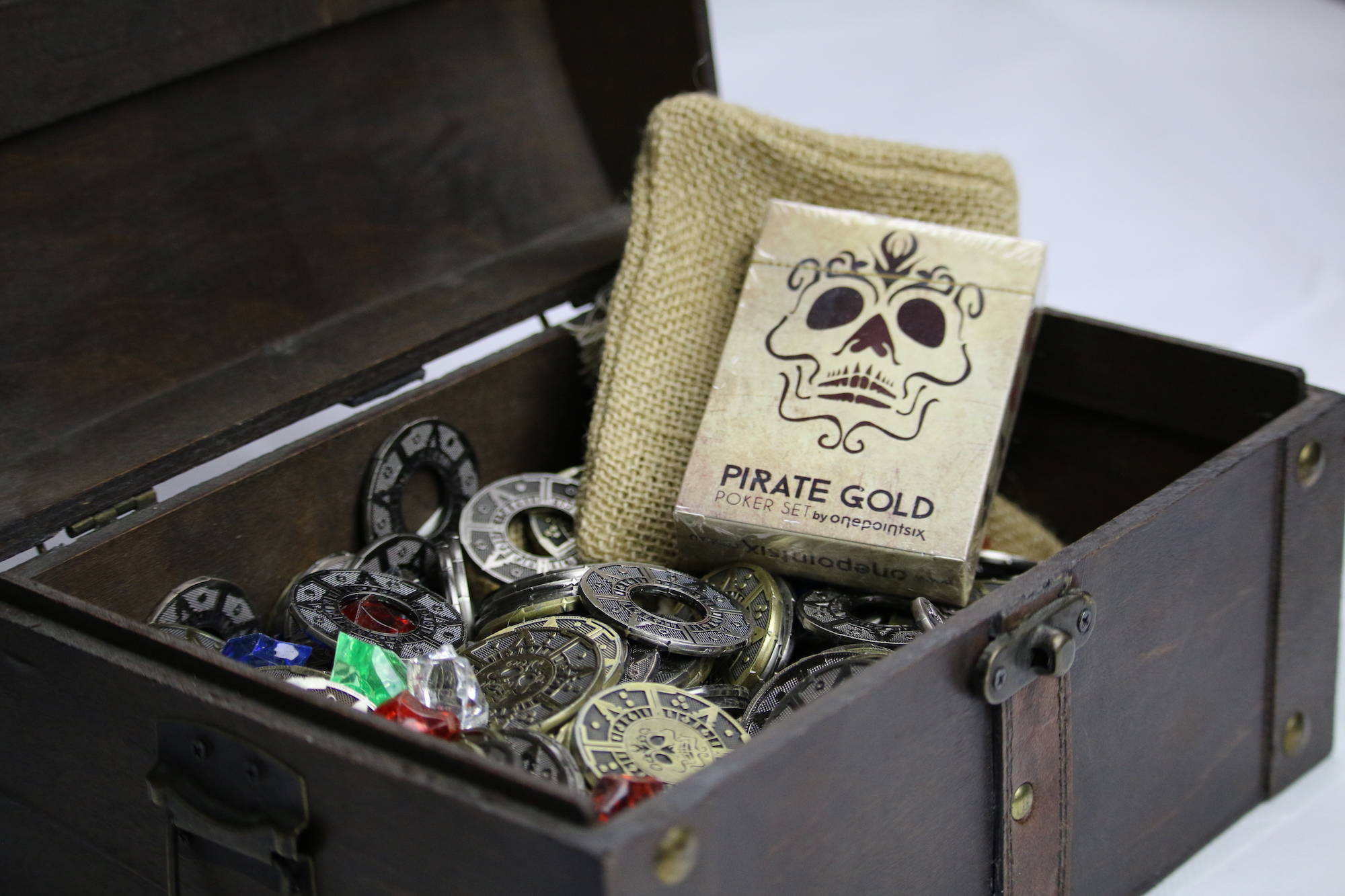 • Looks and feels like real uncovered treasure! With etched antique-esque details that'll get any pirate grinning.
• Real metal made from a special alloy designed for durability

• Metal Coins make a satisfying "clink" when you tap them together (hear audio)

• Weighted for immersive gameplay

 
• Made from woven natural fibres reminiscent of sacks of olde

• Hessian sacks were known for being able to withstand rough seas and severe weather. Oh and to weather rough bluffs in yer game, of course!

• Drawstring tied, for added security! (And to keep prying hands away from your bounty)

• Liven up any party! Makes it super easy and safe to bring your pirate poker fun anywhere.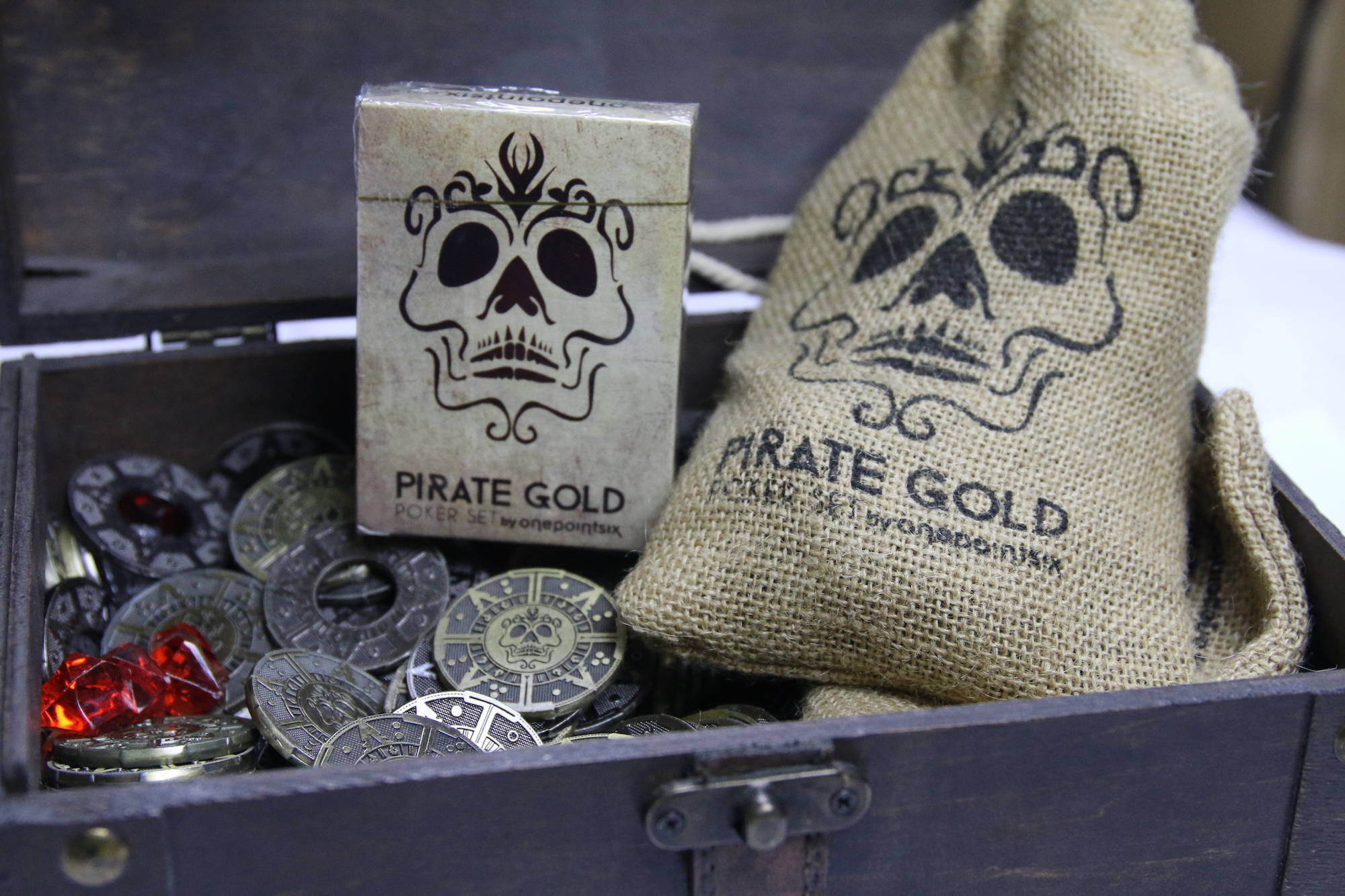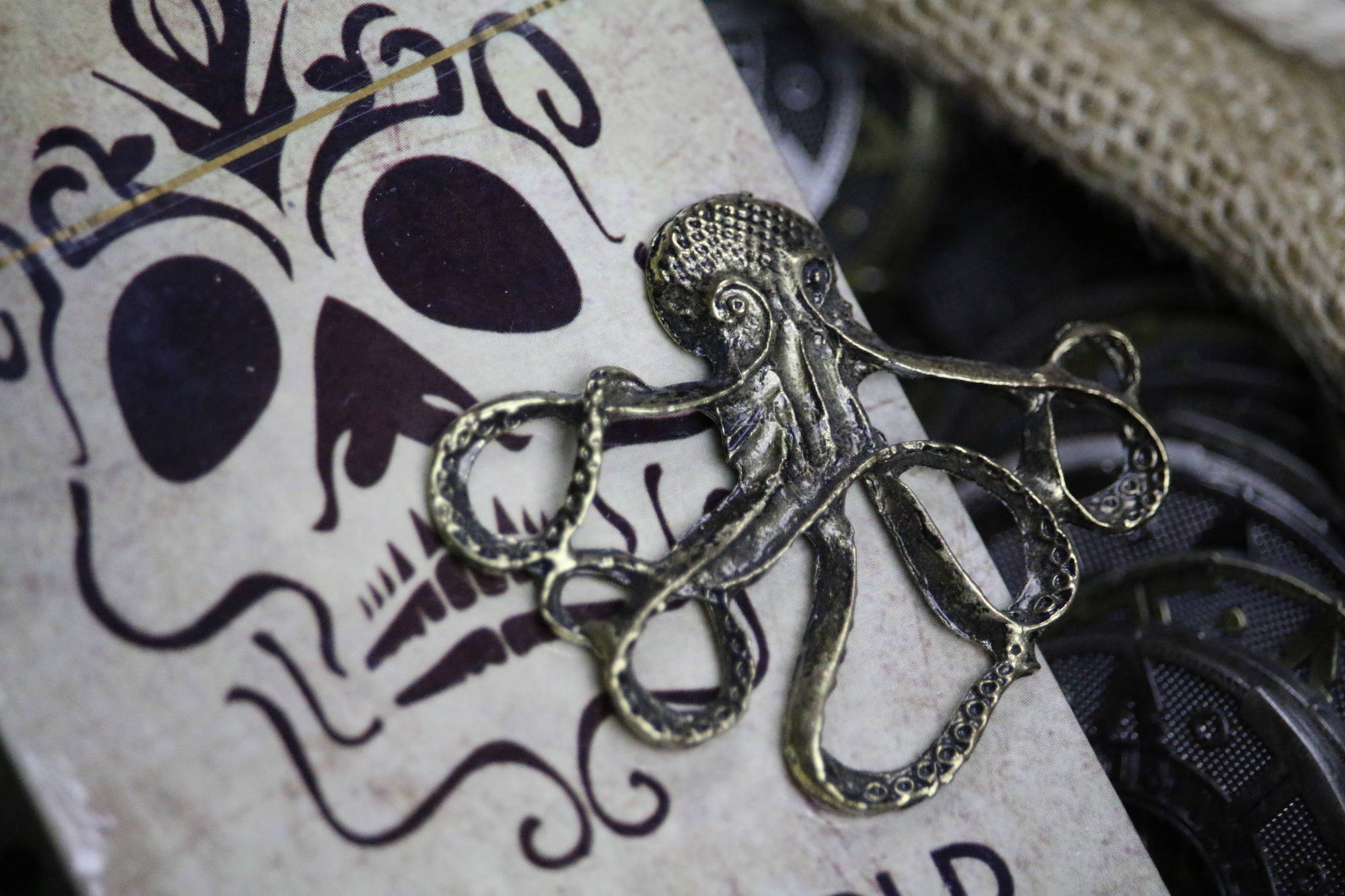 Uniquely Designed 'Kraken' Chip

• The legendary sea creature said to do Captain Davey Jones' bidding! This special chip marks each player's turn, so reach for it in anticipation...or dread.

• Designed with a brushed metal finish and antique look & feel

• Real metal made from special alloy
Have a closer look at what each set contains
Gold, Silver, Copper and even gems galore! Yo-ho-ho and a fistful of luck be with you! The devil's in the details when it comes to these trinkets and we bet everything on the ship you'll be more than pleased.
Click to find out more about each item!
Buy Now, Pay later with
• Birthdays & Bucks Parties
• Impress your poker crew with a unique twist to your poker nights
• Exquisitely designed with vintage details that add to immersive gameplay
• A unique, novelty gift for friends and family
• Durable and easily transportable for great fun anywhere
• Way more fun to play than a boring ol' poker set
"Thank you again for providing us with such a great product that I'm sure would also cure scurvy!!! (Don't quote me on that though). I wish you all the best, and look forward to my newest poker chips set!   Fair Winds to Ye!!!!"

Bill
(unofficial Captain) – USA
"I purchased the large set for my husband and he loves them! The weight is satisfying and noise they make while playing is amazing! They add another layer to playing poker! I highly recommend the set!"
"I have regular poker games at my house and I stumbled across the sets a few months ago and picked up a 100 piece set. I love them! We use the 100 piece set as the highest denomination for a full game or the 100 piece set by itself for a quick game!"

Get exclusive deals, offers and updates from ye captain!