Technical Details
| | |
| --- | --- |
| Product Dimensions | 220mm (D) x 289mm (W) x 60mm (H) |
| Product Weight | 4.8kg |
| Country of Origin | Australia |
| Package Contents | Wooden Case, 300 Metal Coins, 1 "Kraken" Dealer Chip, 1 Large Hessian Sack, 5 Small Hessian Sacks, 2 Card Decks |
| Specification Met | Not Boring |
| Material Composition - Wooden Case | Paluwonia Wood |
| Material Composition - Coins | Metal Alloy (13-15.6g each) |
| Material Composition - Kraken Chip | Metal Alloy |
| Material Composition - Cards | PVC Plastic |
| Material Composition - Hessian Sack | Woven Natural Fibres |
Details
Our signature 300-pc full poker set
For up to 9-10 players
Metal coins etched with "antique" details
Following standard US poker measurements
Designed in Melbourne, Australia
Ideal for weekly game nights or parties
Bundle of Loot Features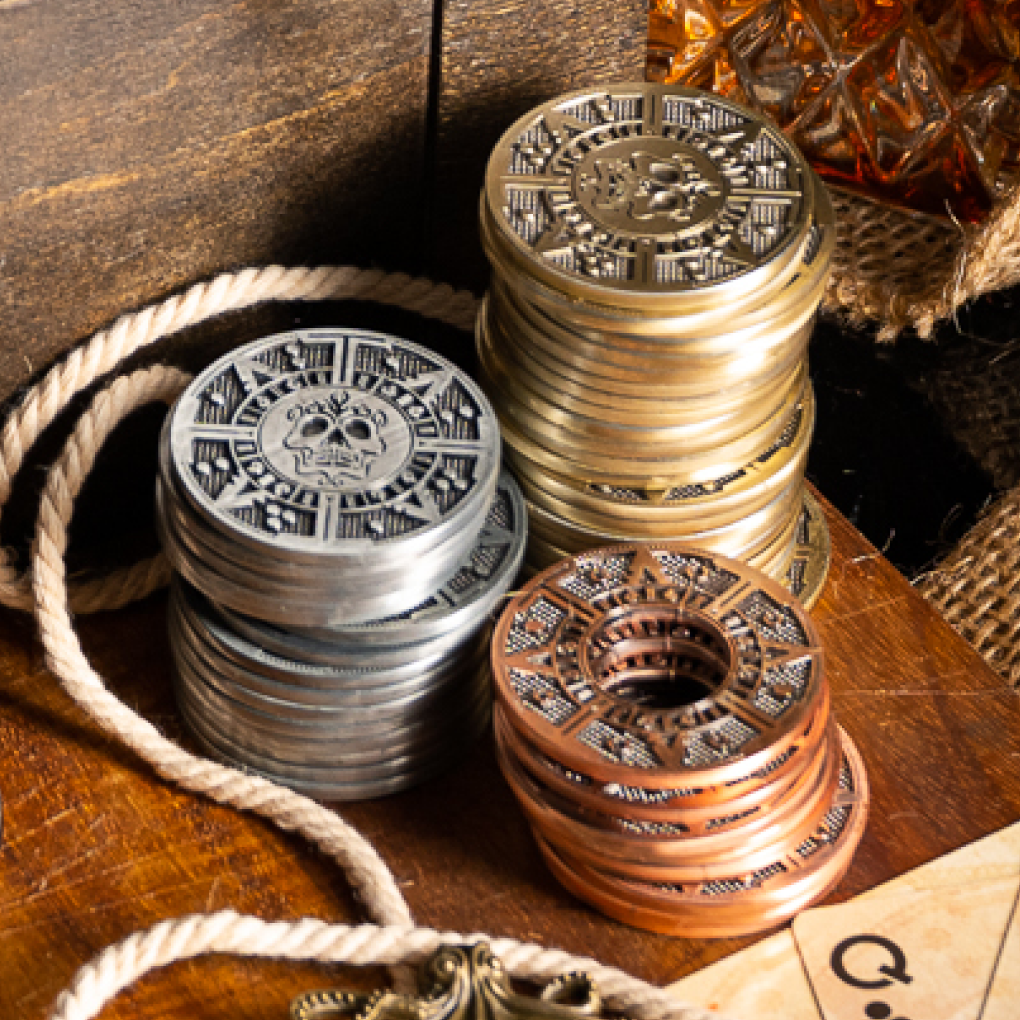 4 Coin Denominations
Metal coins are without labeled denominations to keep the feel of real treasure. Our suggested denominations: Gold ($25), Silver ($10), Gunmetal ($5), and Bronze ($1).
Casino-Quality Playing Cards
Featuring pirate-themed illustrations and made from PVC plastic that resists bending or scuffing. Comes with a plastic seal and a double-fold box lid for easy access.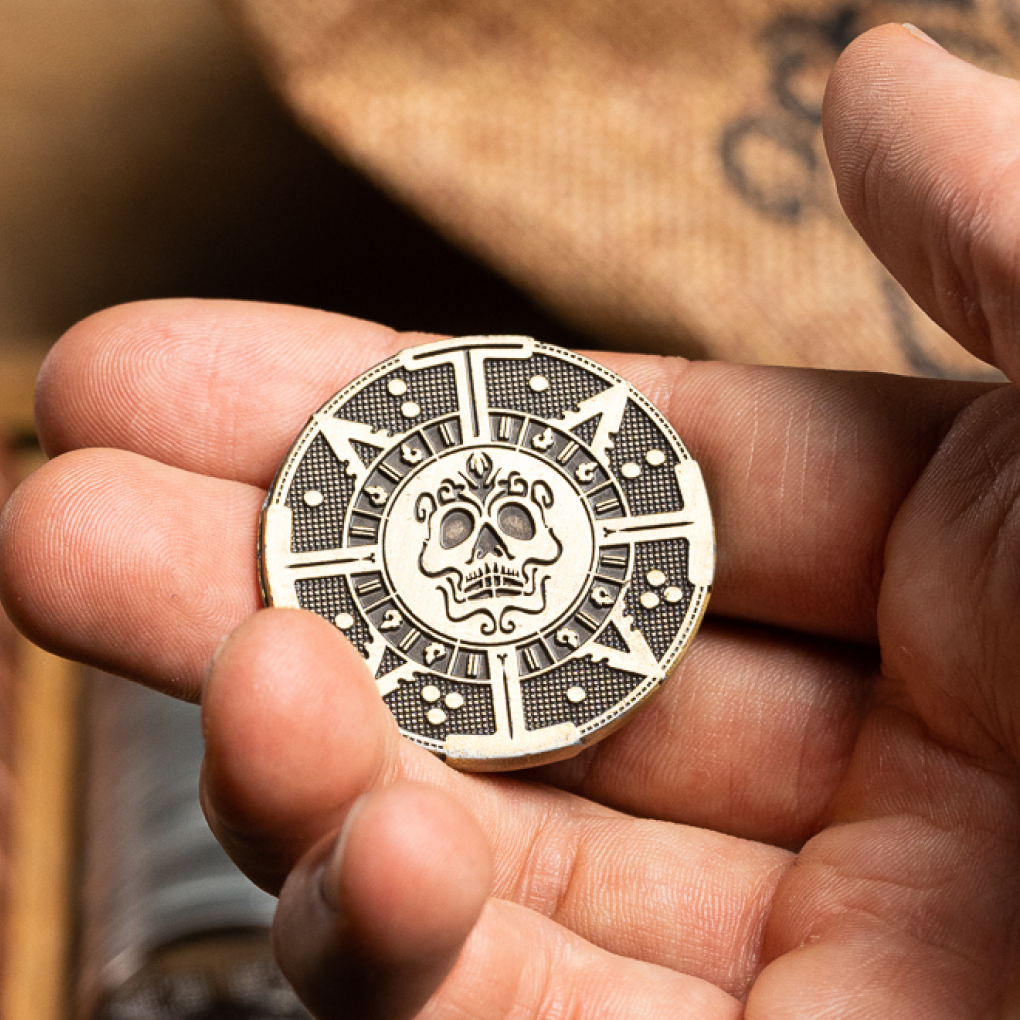 100% Original Designs
It's all in the details. Every component, from the chips to the cards, is meticulously designed to transport you to 17th-century pirate seas.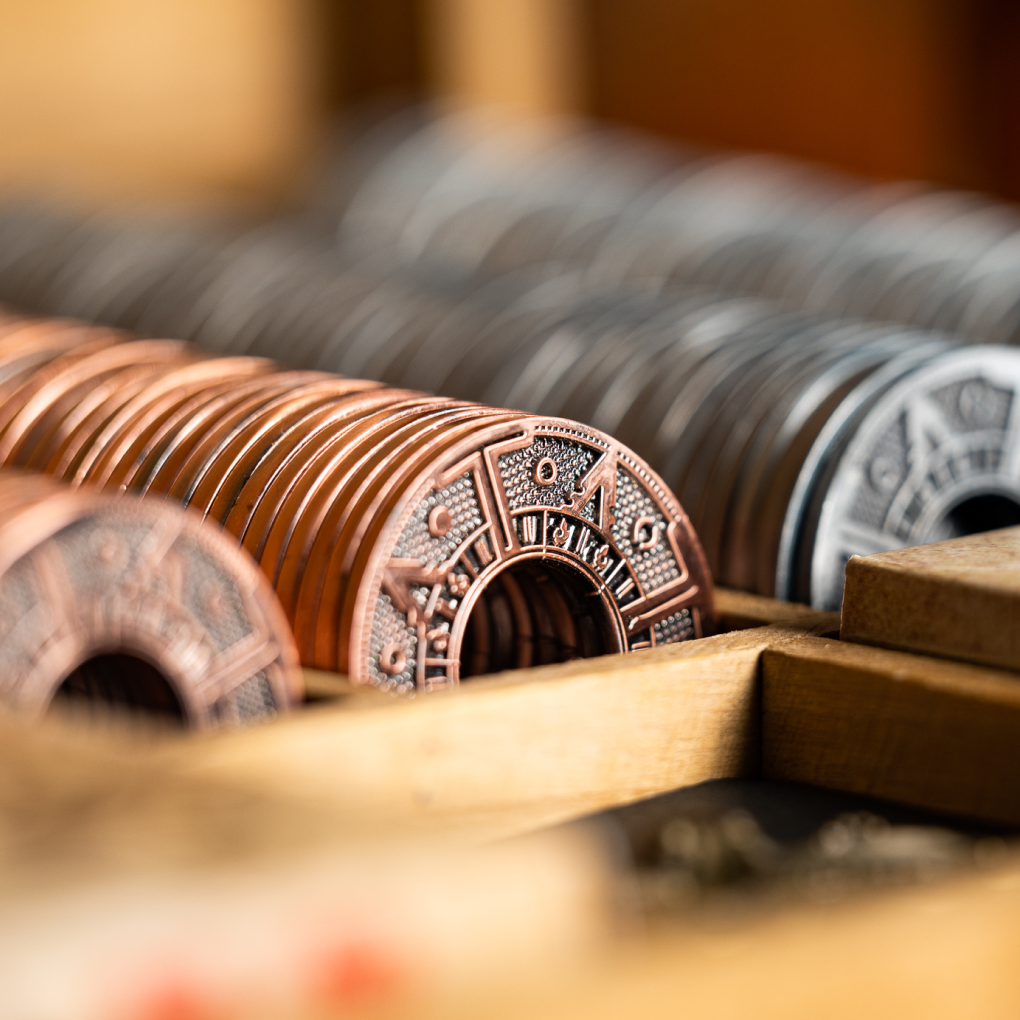 A Premium Set for Years of Pirate Poker
Made from durable and high-quality materials, Pirate Gold Poker is a true investment for poker fans who want a lasting centerpiece for their game nights.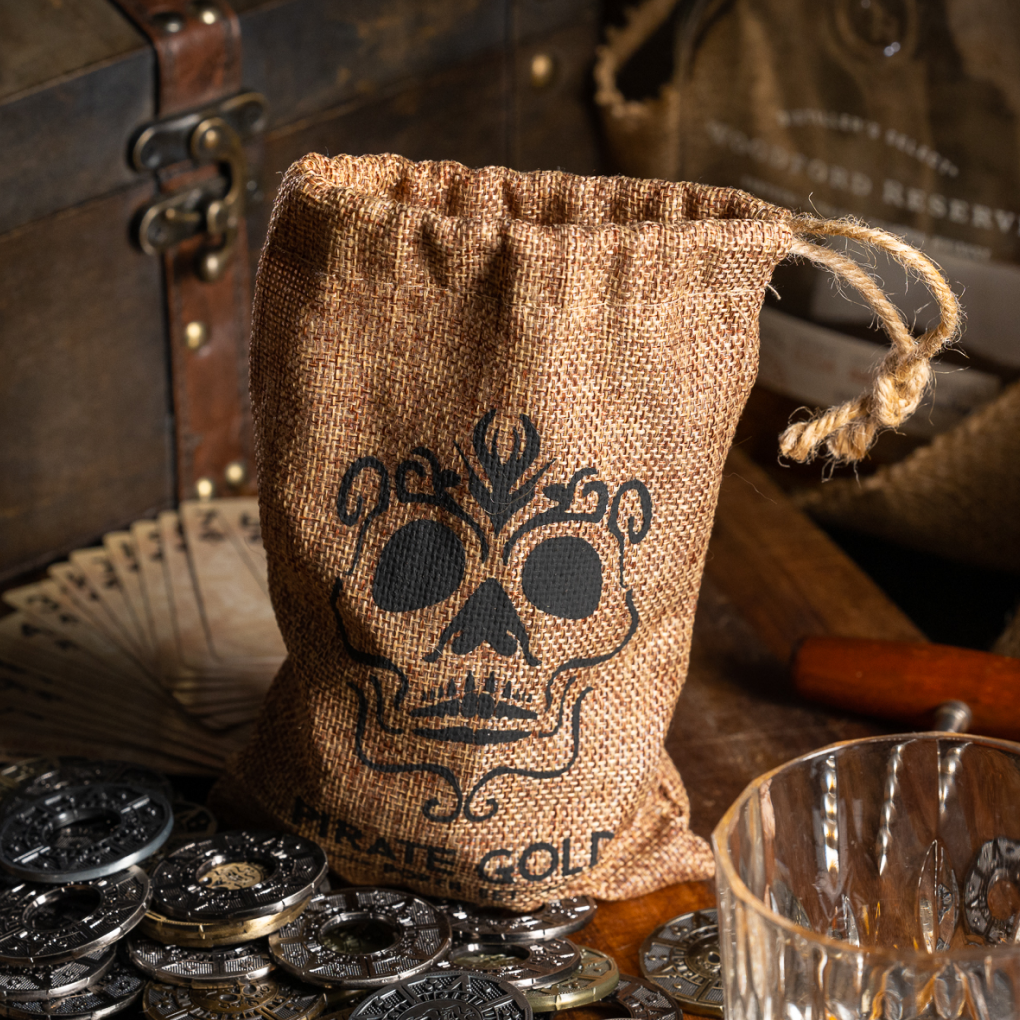 The Perfect Gift
The Bundle of Loot is a gift that would make the poker lover in your life go "omg!" This full set features everything you need for a standard Texas Hold'em setup.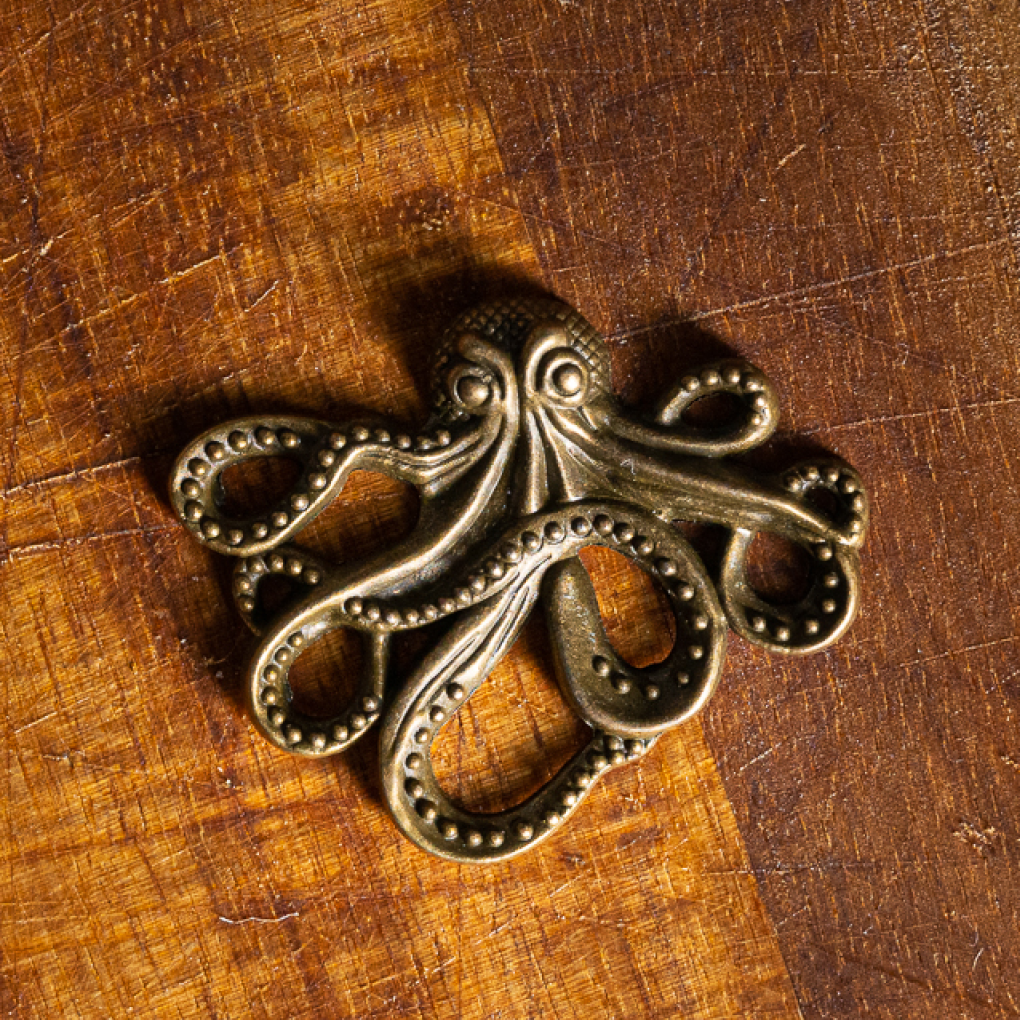 Limited Edition Run
Pirate Gold Poker is a one-of-a-kind set you won't see anywhere else. Made with care and available for only a limited time.
Our Story
A couple of years ago, Jack and Kyle were in search of the perfect poker set. They wondered, "Why are all the poker sets out there so boring?" Dissatisfied with what they found, they decided to use their years of experience as product designers to create a set that looks and feels awesome. The result: Pirate Gold Poker! The world's only premium pirate-themed poker set.
After a successful crowdfunding campaign on Pozible, they're now back with a new and improved design. The Bundle of Loot offers hours of exciting game play for beginner and veteran players alike!
Get A Sample pack
Want a feel of Pirate Gold before getting the loot?
Order a sample pack with 2 of our Pirate Gold metal coins today.